Breakfast , if we look etymologically it will be break fast, means you are suppose to break your whole night fast in morning by taking day's 1st meal i.e. Breakfast.
As we do not eat whole night so, there is a considerable time gap till the next morning arrive,
Therefore taking breakfast, 1st meal of the day is very essential also it's healthiness is equally important.
Here are few main reason which support the fact that breakfast is indeed the most important meal of the entire day.
It provide you with energy you may require for entire day.
It boosts power and functioning of brain
It is competent to reduce the risk of you getting sick
Also provide essential vitamins , minerals and essential nutrients.
Helps you in maintaining your weight …etc.
Since it provides energy
Prime source of energy in human body is Glucose.
It is glucose which breaks down in order to absorb energy from what you eat such as fat, carbohydrate etc.
And our body not only breaks down glucose but also stores most part of it in liver and muscle as well named glycogen.
So, while you're sleeping or can say not eating for long hours body releases the breaks down that stored glucose in order to keep your blood sugar level unaffected or stable.
This process is very much essential for your brain as ,
Brain is dependent on the energy of glucose.
When morning arrives and you have gone through nearly 6-10hrs of fast , your body's percentage of stored glucose is low,
Then your body starts breaking down fatty acids in order to get it's energy.
But as  haven't eaten anything since past 6-10 hours your body didn't get any carbohydrate and without them the fatty acids are partially oxidized,
Which will bring the energy level of your body down.
Breakfast is essential in order to maintain your glycogen level in order to keep body's metabolism up and ultimately boosts energy level.
As per the research found,
If you are taking healthy breakfast in right time in morning i.e. not taking so long to eat after waking up,
You would be comparatively more physically active and sharper then those who haven't take their breakfast on time.
Boots the functioning of your brain
Not eating breakfast may results in sluggishness.
Your concentrating power may also suffers.
As we have discussed earlier that your brain is very much dependent or takes it's energy from glucose.
Hence not eating breakfast can affect your mental capacity like attention span , retaining power of brain could be adversely affected (as per the research).
Saves you from getting sick
As per the research says not taking breakfast can cause you many health issues like obesity, diabetes esp. type2 and people not taking breakfast or starving till late noon after waking up are more prone to cardiovascular diseases.
Serves you with essential vitamins, minerals and nutrients
Taking breakfast is important and at the same time it's healthiness is very much essential ,it plays in your favour.
It provide key nutrients to your body as the first thing in the morning like calcium, vitamins ,iron , folate and fiber etc.
Taking these essentials as the first thing in the morning will help you to meet your daily requirement of vitamin and protein intake.
It helps you in controlling your weight
As per the research if you are having breakfast as a daily ritual, then you are less likely to suffer from obesity or overweight.
As it controls major fluctuations in blood sugar level which ultimately keep check on your appetite.
Also it fills you up and saves you from becoming very much hungry hence saves you from overeating and taking unnecessary fats and energy into your body.
Now let me take you to some healthy and quick breakfast ideas.
Following breakfast recipes will serve you variety of taste in minimum cooking time with minimum ingredient required for preparing at the same time will not let you to compromise on your taste-
Uttapam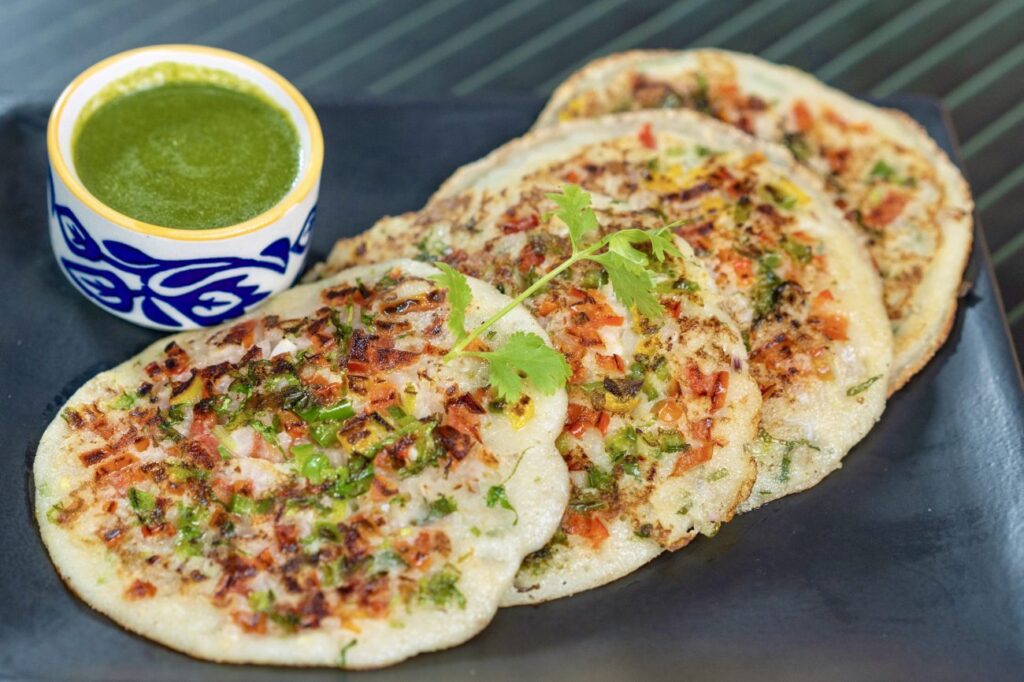 very much easy that even child can cook by themselves.
Very first prepare batter of uttapam,
Take ½ cup of suji,
Add some curd
Salt to taste, green chilly etc. as per your liking , you can chop some vegetables in garnishing .
Add nearly ½ cup of water, give it a good mix, make sure to keep the consistency of the batter little bit thick
Then let it down for around 15-20mins ,as suji requires time to absorb water .
Once batter is settled down adjust the water accordingly , but makes sures it's consistency is not so thick and not so watery , it should be nearly in between.
Then put tawa on high flame , let it hot well.
Put the batter in round shape cook it and serve it hot.
Note : once batter is prepared you can put it for 2 days in refrigerator.
Sweet rice
Sweet rice is very easy and quick to make , also like a healthy blessing if you have a sweet tooth.
It is so easy to make that it barely require any excel cooking skill.
Take ½ cup of brown rice, soaked overnight.
Let the rice boil.
Once boiled, add 2-3 tablespoons jaggery powder and ghee,
Give it a good mix and add little dry fruits of your choice ex. Raisins or  Soaked almonds and you are good to go.
Besan ka chilla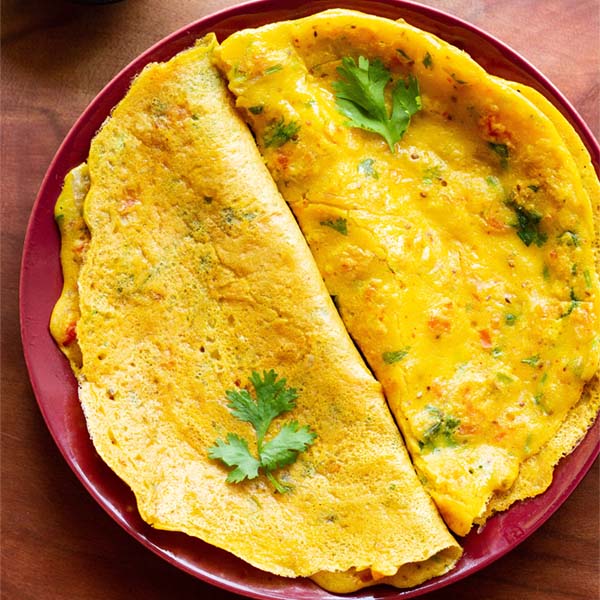 Again a tasty and healthy meal coming on your way , a vegetarian form of omlet.
High is complex carbohydrate and protein, much needed in breakfast.
Take 1cup of besan in a bowl,
Add little water and make the batter (consistency must be medium)
Add customized vegetables as per your liking and salt to taste.
Put in round in a hot tawa , cook it well and have it with curd or cutney.
Curd rice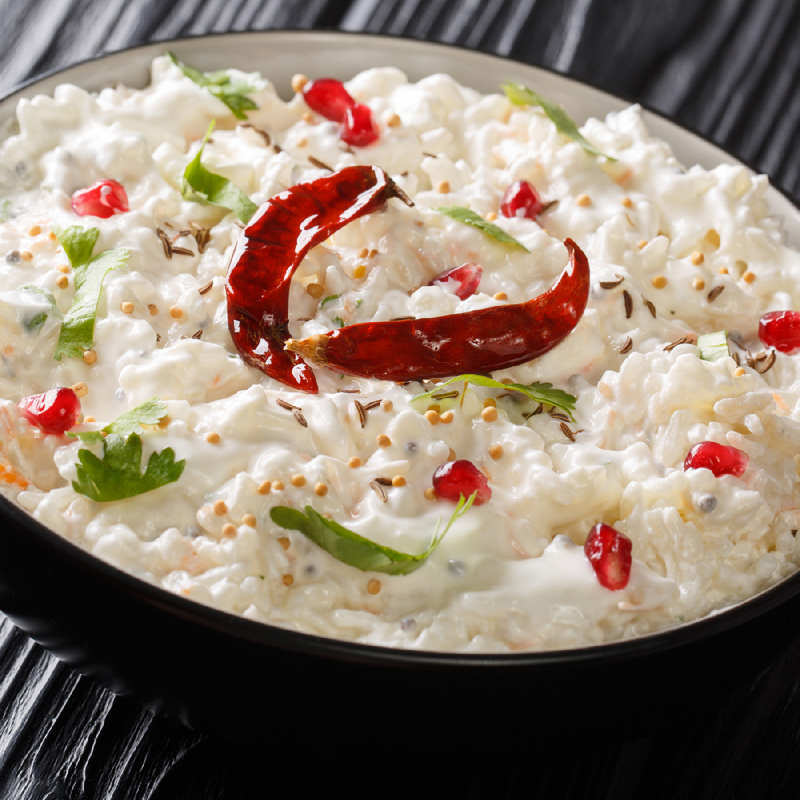 Good for people suffering from digestion issues like gas, stomach ache, bloating , acidity and constipation etc.
Probiotic bacteria known to present in curd if consumes as a first thing in a morning cleanses your intestine.
½ cup of rice , cook it well
On a pan keeping flame on low put mustard oil
Add mustard seeds, curry leaves, asafoetida (pinch of hing), rock salt to taste, saute them well
Then add rice and curd , mix it and you're good to go.
Banana ,milk and soaked almonds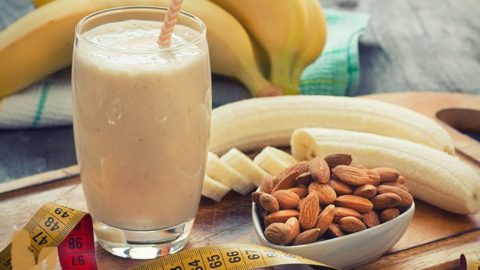 take 4 to 5 soaked almonds
2 bananas
1 glass of warm milk.
All set eat it mindfully.
You can also check out some recipes of –
Upma
Smoothies
Aloo paratha
Suji halwa
Masala paniyaram or appe
Poha
Vermicelli poha
Aloo toast
Healthy sandwiches
Quick dosa
Idli
oats
Sambahr wada…etc.
Note : breakfast is very essential in order to maintain smooth functioning of your body and brain so, makes sure that you do not skip the most important meal of the day.